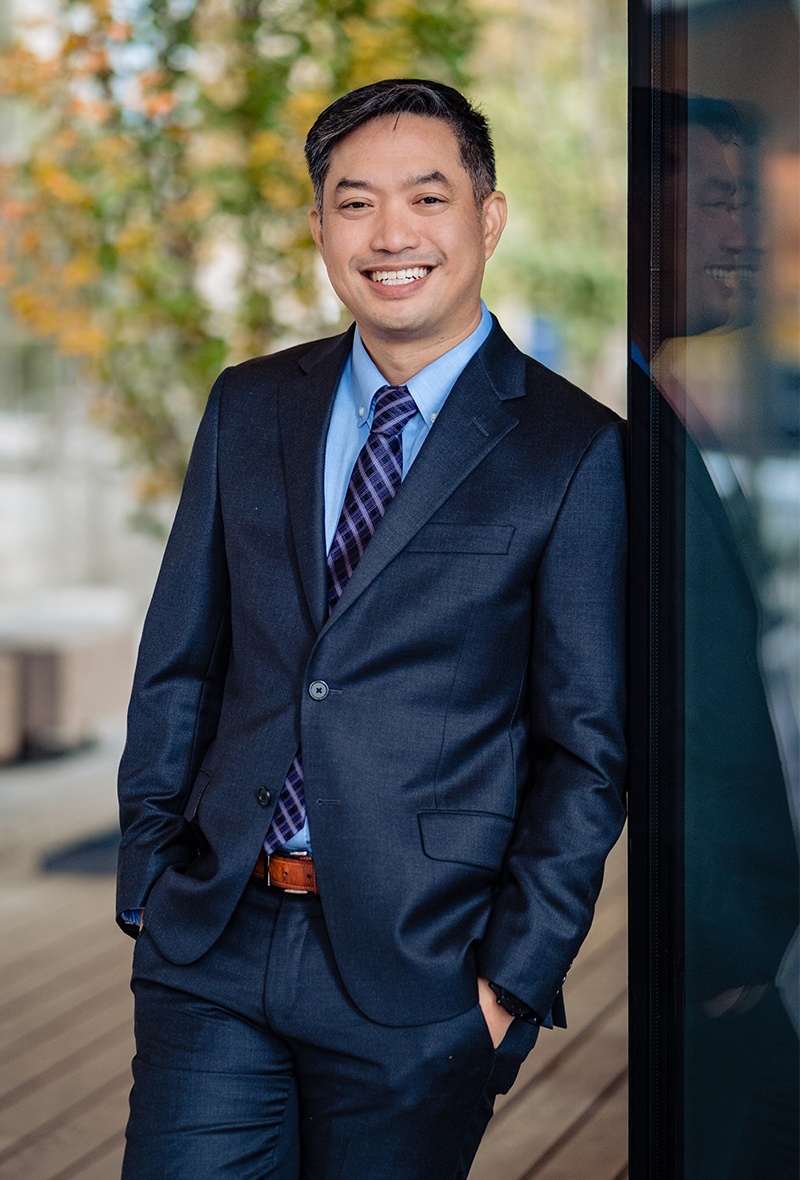 Nolan Lim,
Managing Attorney
Mr. Lim founded the Nolan Lim Law Firm, PS because he grew frustrated seeing companies oppress and exploit ethical workers who work hard, stand up for equality, and legal rights in the workplace. Mr. Lim has witnessed many times both personally and professionally where "anti-harassment policies", and "diversity and inclusion", are just words that corporations and government institutions use to mask discrimination and retaliation against those who stand up for compliance with workplace laws.
Mr. Lim graduated from the University of California Berkeley with a BS in political science in 2002 and Boston University School of Law in 2005. From 2005 through 2016, Mr. Lim worked for Government Agencies enforcing Civil Rights Laws and as an In-House Employment Attorney for a large publicly traded company. Since 2016, Mr. Lim dedicated his life to advocating for employees and others who seek justice against organizations who break the law. Mr. Lim believes that the best strategy to resolve employment and civil rights disputes is to prepare every client's case for trial meticulously while still trying to negotiate fair and just resolutions along the way. In five years, Mr. Lim's firm has recovered millions of dollars for clients through pre-trial settlement or through favorable trial outcomes. Mr. Lim believes that each client the firm takes on has a compelling story and feels privileged that clients entrust the firm to bring those stories to life. In his spare time, Mr. Lim enjoys road biking, hiking, running, golfing, spending time with his wonderful wife and three boys and being active member of various minority bar association including being the Past President of the Filipino Lawyers of Washington (FLOW).
George is an attorney with a relentless commitment to advocate for marginalized individuals and communities. He became an attorney to use the law to affect positive social change, drawing in part on his professional experience before law school. As a social worker, George primarily assisted previously incarcerated individuals as they acquired the skills and opportunities necessary to move forward. He was thrilled when clients found employment but was disappointed when their criminal backgrounds were leveraged against them to depress their wages. These experiences helped George understand how important it is to empower workers, especially in today's world where employers have an alarming amount of power and discretion over how their employees are treated. When employers abuse this power, the judicial system is a critical tool for those who have been exploited, retaliated against, or otherwise wronged at work.
George graduated from the University of Washington School of Law in 2020. During law school he focused his education and experience on civil rights litigation. Upon graduation, he was hired as a staff attorney for the Unemployment Law Project. He spent much of the pandemic representing hundreds of clients in administrative hearings and appellate proceedings where he advocated for individuals who had been wrongly denied unemployment benefits. Then, in 2021, George was hired as an associate attorney at the Nolan Lim Law Firm where his areas of practice include employment and housing discrimination, wage and hour claims, and other civil rights infringements.
When George isn't practicing law, he and his partner like to soak in the outdoor beauty of the PNW via hikes, kayaks, or skis. He also enjoys baking, agility training with his dog, rec-league soccer, and board games.